The team
Conselho
Conselho de Administração
Regina Pinho de Almeida – Presidente
Cristina Pinho de Almeida – Vice-presidente
Sylvia Leda Pinho de Almeida – Diretora
Rodrigo Ferraz – Diretor
Conselho Fiscal
Thyrso Ferraz de Camargo Júnior
Conselho Consultivo
Claudia Toni
Fernanda Feitosa
Lucimara Latelier
Maguy Etlin
Marcelo Cintra
Marcelo Secaf
Ricardo Scalamandré
Richard Barczinski
Rodolfo Vianna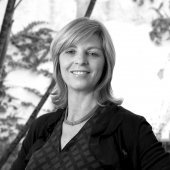 Regina Pinho de Almeida
President
Collector of contemporary Latin American art, Regina Pinho de Almeida is also the founder and president of ICCo. She is a member of the Board of Directors of MASP, patron of the Pinacoteca do Estado de São Paulo, member of the Núcleo Contemporâneo of MAM/SP, and shareholder of the culture portal O Beijo.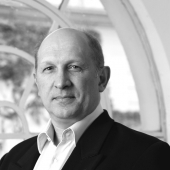 Roberto Bertani
Executive Director
Roberto held the positions of General Superintendent and Curator of the José and Paulina Nemirovsky Foundation, was Executive Director of the Institute of Contemporary Art of São Paulo (IAC), Executive Director of Fundação Estudar Coleção Brasiliana, Superintendent of Instituto Cultural Banco Santos and Superintendent of Marketing of Banco ABN Amro Real. He earned a PhD in Social Sciences from PUC – Pontifical Catholic University of São Paulo and a Master in Visual Arts from UNESP – São Paulo State University.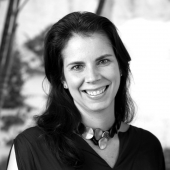 Têra Queiroz
Institutional Director
Têra worked as manager of Projeto Brasil Arte Contemporânea, in partnership with APEX together with government agencies (Minc and Itamaraty), during 2010 and 2011. Between the years 2008 and 2010, she was executive producer of AUTOMATICA/PRODUÇÃO CONTEMPORÂNEA. From 2006 to 2008 she was Executive Producer and worked in the institutional department of SP-Arte. From 2002 to 2005 she worked in the institutional sector and was curatorial assistant of Lorenzo Mammi at the University Center Maria Antonia of USP. In previous years, she worked in various departments of the Nara Roesler Gallery.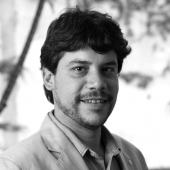 Daniel Rangel
Artistic Director
Daniel was Director of Museums of the State Department of Culture of Bahia, from 2008 to 2011, and assistant director of the Museum of Modern Art of Bahia from 2007 to 2008. He conceived and directed the SOSO+Cultura space in São Paulo, a place of dialogue with contemporary African art. He was one of the curators of the 17th Bienal de Cerveira (Portugal), the 2nd Trienal de Luanda (Angola), the 6th Bienal de São Tomé e Príncipe and the 8th Bienal Internacional de Curitiba, to be held in October 2015. He conceived and curated the Quarta Dimensão program, where he put together individual exhibitions by Tunga, José Resende and Waltercio Caldas in dialogue with the work of Augustin Rodin, at Palacete das Artes in Salvador, Bahia (2009); and the Ocupas program (2009/2010) exhibiting site-specific work by Eder Santos, Carlito Carvalhosa, Jose Rufino and Caetano Dias in dialogue with the surroundings of the Palácio da Aclamação. He also curated 'Transit' which was exhibited in Salvador, Brasília and São Paulo with works by contemporary African artists, as well as several other individual and collective exhibitions in Brazil and abroad including Arnaldo Antunes, Rodrigo Braga and Chelpa Ferro.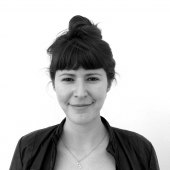 Thais Gouveia
Institutional and Communications Coordinator
Thais earned a BA in Art and Technology at PUC – Pontifical Catholic University of São Paulo and also studied Art Criticism at Central Saint Martins University of the Arts in London. She worked in the communications department at David Roberts Art Foundation in London, was manager of content and communications at Baró Galeria and photo editor at Lola Magazine and Rolling Stone Brazil. She curated the exhibition 'DOIS', by Felipe Morozini at Zipper Galeria and has published critical texts in New City Brazil, This is Tomorrow, ArtSelector, Dasartes and Entretempos of the Folha de São Paulo newapaper.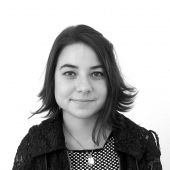 Bianca Volpi
Production
Earned a BA in Advertising from Mackenzie Presbyterian University and specialized in Cultural Production at FAAP – Fundação Armando Alvares Penteado. She was production and communications assistant at AC Galeria.
Andreia Gercina da Mata